New Patients
Your First Visit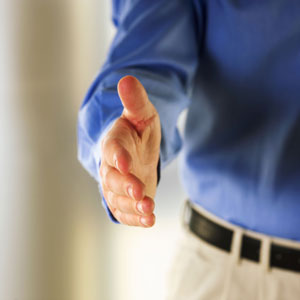 You'll be warmly welcomed and made to feel at home. Help is on its way! When you first arrive there will be some brief paperwork to complete.
New patients often remark how "homey" our practice is. That's good, because our goal is to offer state-of-the-art chiropractic care in a comfortable surrounding. So, make yourself at home!
Read More About Your First Visit
Make Yourself at Home
You'll find plenty of convenient parking and well-lit parking. You'll be greeted by name when you enter our practice and given a short tour to get you acquainted with our facilities.
If you've already completed your admitting paperwork, great! If not, after doing so we'll likely show you a short 5-minute video and then you'll meet Dr. Rob Garfinkel.
We Explain Everything First
The purpose of your pre-care consultation is to discuss your health goals and see if you're a good candidate for chiropractic care. If it looks promising, a thorough examination will help us identify the likely cause of your problem.
Patients appreciate that we explain everything in advance!
Your Second Visit
Report of findings
On your report visit we explain what we found and how we may be able to help you.
After we study your health history and correlate our examination findings, we'll make recommendations designed to help you get and keep your health. We call this the Report of Findings.
This is usually attended to on your second visit, which may be later the same day or the following day. This two-visit approach accomplishes several things:
Reduces the length of your first visit
Gives us time to correlate our findings
Avoids overloading you with too much information
In certain circumstances we make exceptions. It just depends on your unique situation.
Regular Visits
Avoid relapse with regular visits. After the investment of time needed on the first and second visits, many patients become concerned that every visit will be of equal length.
In a word: no. A typical visit may require just a few, highly-focused, minutes.
But don't think the brevity of a regular visit lessens its value! With the groundwork laid, we can quickly size up what your spine and nervous system, adjust you and get you on your way. Like a regular workout at the gym, each visit builds on the ones before. Miss a visit and we can lose the momentum necessary to make the needed changes.
We recognize your time is valuable. We do everything possible to run on time and minimize the impact on your busy life.
Progress Visits
It's impossible to predict how you will respond to chiropractic care. Everyone is different. We'll have a better idea after a dozen visits or so.
You'll invite a relapse of your original problem if you discontinue your care once you feel better. Only then can make more accurate prediction about what it will take to complete your recovery and what will be needed to help you stay well.
Read More About the Progress Visit
A Brief Reexamination
We'll conduct several of the tests we performed on your first visit. This will give us a way to compare where you are, in relation to where you were. Obviously, this is essential for plotting a more accurate plan for future care.
Changing Recommendations
Hopefully, if your progress is verified by objective examination protocols, we usually modify your visit schedule. With the momentum established from the intensive schedule during the early part of your care, we can often reduce your visit frequency without sacrificing continued progress.
The Danger
About this time, many patients are feeling significantly better. They're often tempted to discontinue their care. And of course, how long you benefit from chiropractic is always up to you. Please note that you are predisposed to a relapse if you discontinue care before supporting muscles and ligaments are fully healed. That's something that happens after symptoms disappear.
Just let us know so we can support your decision!
Patient Testimonials
Dr. Rob was so knowledgeable and thorough. He explained everything and spent time with me. I never felt rushed. We made a treatment plan for my pain. I felt very positive that he could help. His staff was kind, pleasant and helpful. I look forward to seeing Dr Rob as a patient and working with him and his staff.

Staff as well as the doctor were extremely nice and helpful. During your visit, Dr. Garfinkel is extremely thorough in explaining how he operates. Overall my first experience at the chiropractors was great!

Excellent first chiropractic visit. (I am a physician.)

Very warm and friendly and informative. It was only my first visit but felt very comfortable and confident that my issues will be resolved.
Ready to Get Started
If you've ever gone to a social event where you didn't know anyone, you know how uncomfortable that can make you feel. Our goal is to eliminate every shred of apprehension and make you feel at home.
Since chiropractic care involves a series of visits, with each one building on the ones before, it's important that our relationship can go the distance. We've found that one of the best ways to have successful patient relationships is to explain everything in advance. No surprises!
The more you understand who we are, what we do and why we do it, the better results you'll enjoy. It's as simple as that.
Give our Bellmore chiropractic office a call to schedule an appointment today!
CONTACT US »
---
New Patients | (516) 783-8300