Meet Dr. Robert Garfinkel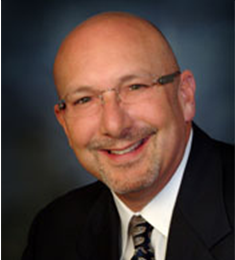 She was only six months old! Our daughter Jessica was six months old at the time. Her recurring kidney infections were relentless. Fevers spiking at 105 degrees. Batteries of medical tests. A merry-go-round of the new antibiotic for the month. As I sat in a cool bathtub at 3:00 in the morning, holding her little body to calm another burning fever, we were at our wits end and prayed for an answer.
"Take her to my chiropractor" my father-in-law said. I thought he was out of his mind. My wife Amy said "it can't hurt, maybe it can help…we are out of options, we have to try this Rob." You think that miracles only happen to other people, but I never thought it could happen to us. With a gentle nudge to her spine over several weeks, chiropractic changed our lives. For Jessica, it meant the end of her infections and a rejuvenation of her innate health, the way God meant it to be. For Amy and I, it revealed that there is a far superior way to care for our family's health. And for me personally, it meant not just a new career as a chiropractor, but a new path in life; a purpose to make a difference in the world.
Chiropractic Career
Four years later in 1992, I graduated Cum Laude from New York Chiropractic College. Studying with the same teachers as medical and osteopathic students, I knew my education was top notch. Along came our second daughter, Emily. From birth, she had the opportunity to have chiropractic in her life from the very start. We moved to Merrick and as I opened my own chiropractic practice in Bellmore that year, I began a post doctorate program in applied chiropractic sciences and spinal bio-mechanics. I became board certified in 1995.
Fast forward to today. Now with years of experience in caring for thousands of people of all ages with acute and chronic injuries, complicated spinal problems, wellness and preventative care, we have helped individuals and their families reach their own optimum health potential. We use gentle adjusting methods that focus on restoring proper structure and position of the entire spine. This allows your nervous system, the body's master control system, to restore function at its highest level. Rehabilitation of posture and the removal of nerve tension and stress is our focus of care. Our techniques are specific to address the stresses of everyday life along with the special needs of children, seniors, athletes, and the unfortunate automobile and on the job injuries.
EXPLORE CHIROPRACTIC »
What makes our care with patients so successful?
Team work. Working together to help you reach your fullest potential is rewarding for me, and life changing for you. Our office is both friendly and warm and we try our best to make you feel at home. We have a wonderful service, at a very fair fee.
My own family works to improve on our health consistently. Let's face it, you just can't leave your health up to good luck. Winging it wont cut it, and it doesn't come in a fancy sexy bottle. Exercise, good nutritional habits, a positive attitude about life, and chiropractic care keeps me, Amy, Jessica and Emily at our fullest potential physically, mentally and spiritually.
Enough about me! How can we help you with today's safe and natural chiropractic care? Give us a call, or e-mail me using the link below. Let's arrange a time to discuss your questions and explore your options so we can help you take your first step towards better health. Thank you for visiting our site. I hope it can be a source of hope and healing.
View reviews from our patients and contact Garfinkel Family Chiropractic today to schedule an appointment!
---
Dr. Robert Garfinkel | (516) 783-8300